Restore your back to good health and live again without pain with a chiropractic treatment plan at Reset Chiropractic and Cryotherapy in Claremore, OK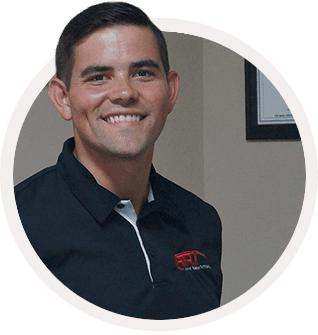 WE HAVE YOUR BACK AND MORE
At Reset Chiropractic and Cryotherapy, Dr. Murray uses a variety of therapies to best maximize the results of his treatment. Stop by to see our new office and learn more about how we can help from any pain you are experiencing.

Start Improving How You Perform on a Daily Basis
Total Wellness Membership:
* The initial massage that is purchased never expires and can be gifted to family members and friends. The remaining membership benefits expire each month unless renewed.
Cryotherapy Unlimited Membership:
"Brett is an incredible Chiropractor. He pays extremely close to how your body is holding you back from a healthier life, addresses it and goes beyond so you dont digress back to old plains. I highly recommend him to anyone searching for a way to alleviate pain in their lives. Small town charm with vast knowledge of many techniques in the Chiropractic Practice. A Huge Thank You Brett!"
Davis M.
"Dr. Murray is great! He has helped me more in several weeks than three months of physical therapy. My goal is to be able to get on, ride my horse and get back off safely. I am excited about the progress I have already made!!"
KAREN L.
"Only several weeks after that statement, I was able to tell Dr. Murray that my pain level is Zero! Pain Free! Thanks to his treatment and all the information and guidance backed by knowledge, I am walking (and working) comfortably!"
Jeannette F.
"I've been seeing Dr. Murray for a few weeks now and he is great!! I've also started doing Cryotherapy!! In the past I was diagnosed with RA and have had both knees replaced, and I just started working out at the gym. The Cryotherapy makes me feel energized and my everyday joint pain is almost non existent!! Even in these cold weather snaps. The muscle pain that comes after working out is very minimal, and I seem to be able to push myself to keep going and recovering faster! I'm no athlete but I'm doing better than I have in the past without Cryotherapy and Dr. Murray."
kara H.